View Our Full List of Egg Donors
Using an egg donor to realize your dream of having a baby is a crucial decision. That decision is much easier when you can select from a range of thoroughly screened, high-quality egg donors.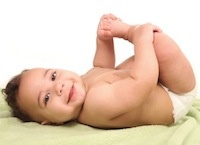 InVia Fertility egg donors are ages 21-29 and meet a full set of the most important criteria for the highest quality egg donation. Access our full donor list and you'll learn about each donor's:
Educational background and profession

Personality traits

Physical characteristics (height, weight, etc.)
Get your password via email today, and start digging into our database of fully screened, high-quality egg donors!